Soft Skill Programme ( Naipunya)
Sree Sankara College has extended its focus to start soft skill development programmes in association with the various Departments of the institution. The classes in communication skill, problem solving, life skills, time management, conflict resolution, team work etc. are some of the important initiatives taken by the college towards this direction. Apart from this, conduct of ambitious government programmes like ASAP (Additional Skill Acquisition Programme) and WWS (Walk With the Scholar) sponsored by the Directorate of Collegiate education Thiruvanathapuram also cater for enriching students' capacity building. These programmes are designed to identify and grab the opportunities available for students to foster their academic prospects and employability. The teachers of the institution and eminent scholars from various walks of life as external mentors support the scholars.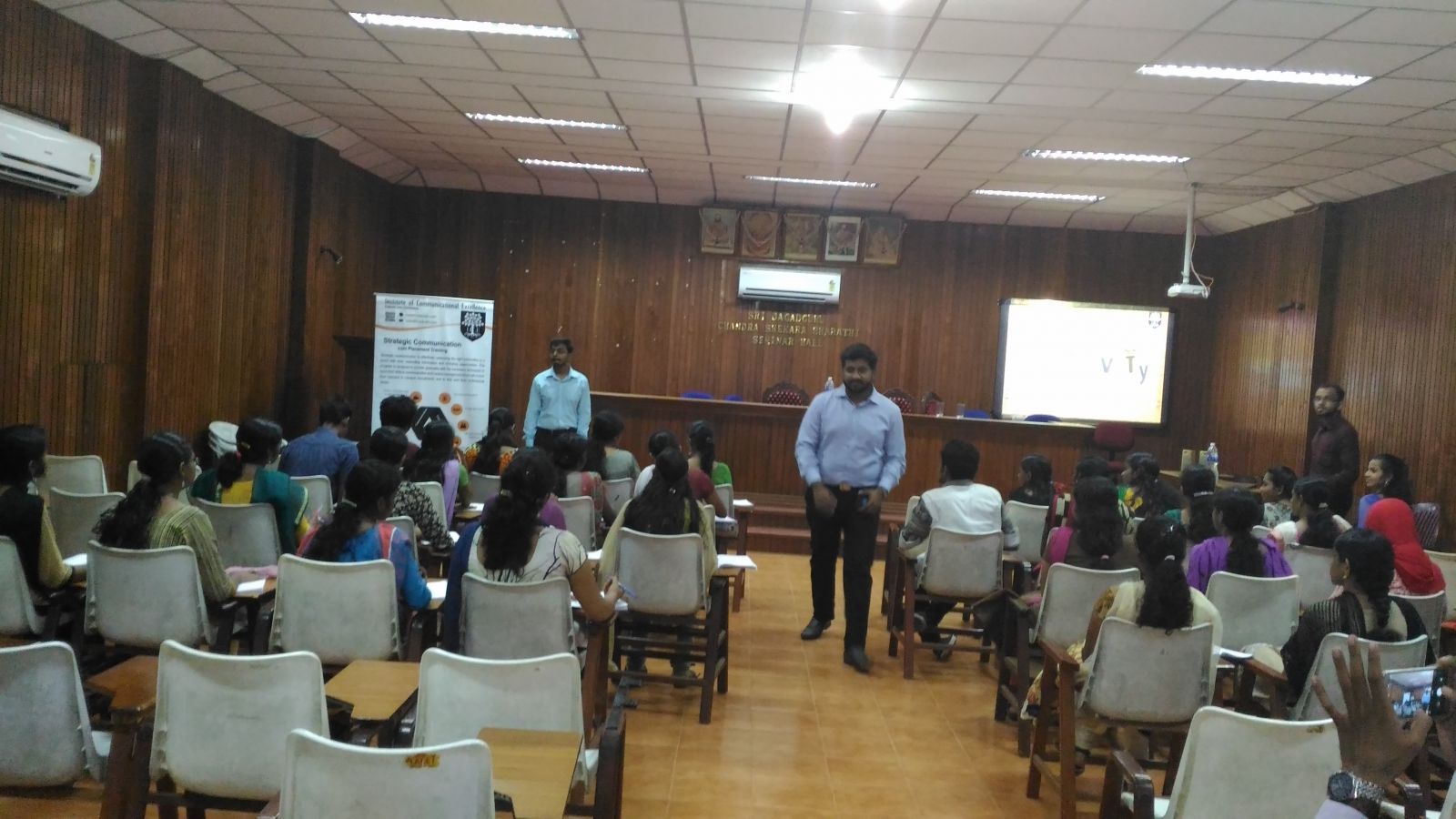 Bridge Courses
Bridge Courses are offered by Departments like Commerce, Economics, Statistics and Microbiology for the first year students in view of enhancing the comprehension in respective subjects. The faculty provides training to students at the beginning of the first semester. The fundamentals essential for the apprehension of these subjects are offered by the faculties.
In the Department of Commerce, the newly admitted students from other streams are given classes in fundamentals of Accountancy. The department has drafted a syllabus of their own for such a purpose.
The Department of Statistics offers the programme – Mathematical tools for Statistics for the first year students. The Students from other streams like Commerce and Humanities are given basic awareness in Statistics. Every year an average of ten students get benefitted by this programme.
Department of Microbiology gives basic classes in Microbiology for all the PG students admitted in the first year.
Quantitative Economics is the course offered by the Department of Economics for the students in Economics. This programme enables the students to create a better understanding in Economics.
Remedial Classes
Remedial classes were introduced in most of the departments in the year 2005 which focuses on weak students. After the initial month, such students are identified by the class tutor by conducting a class test and analysing the class performance.
The tutors develop a rapport with these students and establish mutual trust by listening carefully to their problems. The tutors offer them valuable advices. They monitor the performance of students in class and evaluate them occasionally.
Such a programme helps the students to build up self-confidence and academic excellence.
Coching Class for Competitive Exams
Our institution provides training classes to the students to get through various competitive exams in subjects like mental ability, general knowledge, aptitude, Numerical ability, communication skill, soft skills etc. Many of the departments, along with their curriculam are incorporating strategies to equip the students. The teachers offer classes during holidays and zero hours of regular working days. Expert sessions in all subjects and training in specific areas are also given to the students.
Govt. aided schemes like ASAP and WWS are also implemented in our institution. Invited lectures of eminent scholars covering wider areas of knowledge are being conducted in our college.
Special reference books for competitive exams are being provided to students in the library. Magazines & Journals needed for competitive exams are also made available for the students. Various newspapers are available in the library to inculcate awareness in current affairs.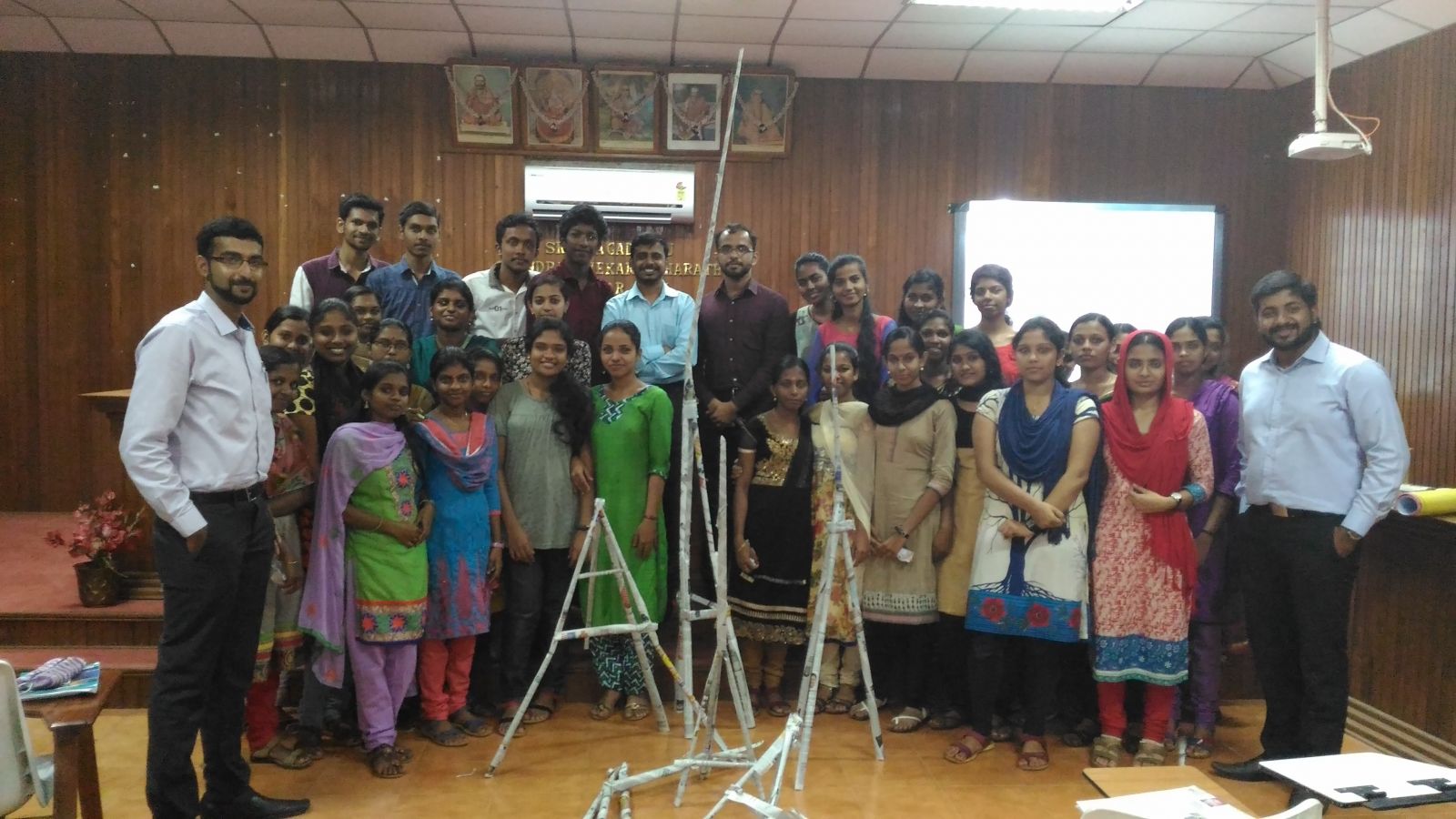 Personal Counselling
Sree Sankara College is situated in a rural area and majority of students belong to the lower strata of society. The problems of students are different according to their different economic and educational backgrounds. Some have diverse social, mental and emotional issues. Some students face stress related issues which even affect their studies. The tutors act as mentors and interact individually with the students. Once they find out students who are in need of help, confidential personal counselling is provided. They play a major role to help the students cope up with situational challenges such as anxiety, depression, relationship issues etc. Such a practice is a blessing for the students who crave for somebody to vent out their inner feelings. The very presence of a teacher to rely upon motivate them to attain promising heights with greater self-awareness, self-esteem and confidence
Yoga & Meditation
In today's modern world, people irrespective of age and sex, struggle with physical and mental stress which cause many lifestyle diseases. Yoga, which is based on the holistic principles of harmony and unification of body and soul helps to reduce stress related issues., Yoga's simple postures leave a powerful impact against busy lifestyle demands. It is not only a great solution to stay fit, but has also emerged as an alternative form of therapy. Many chronic ailments like asthma, diabetes, blood pressure, arthritis have found a great solution in Yoga. All these convey the reason why this proactive discipline should be the part of our lives.
Our institution offers training in yoga and meditation to the students. It was included as part of our curriculum after the restructuring of the syllabus in 2012. Dept. of Physical education offers yoga and meditation as its Open course. Sanskrit Department also offers yoga to the students of other streams. Apart from this, NCC gives training in Yoga & meditation to the cadets as well as other students.
Once we started celebrating international Yoga day from June 21st 2015, expert yoga teachers are being invited to demonstrate classes for the students and the faculty.