Administrative Heads
His Holiness guides and steers the administration of the college through a Board of Directors with a Managing Director.
Jagadguru Sri Sri Bharathitheertha Mahaswamigal ,Sree Sarada Peetham, Sringeri , is our Patron.
The present Managing Director is Sri. K. Anand, Ernakulam.
The Principal of the college Dr.A.Suresh is the academic and administrative head who adopts a participatory and transparent approach in all matters of the college.
The College Council consists of the Principal, Heads of the departments, two members elected from the teaching staff and the college librarian. There are other committees like admission committee, discipline committee, library committee, laboratory committee, election committee and examination committee which consist of members from both the teaching and the non teaching.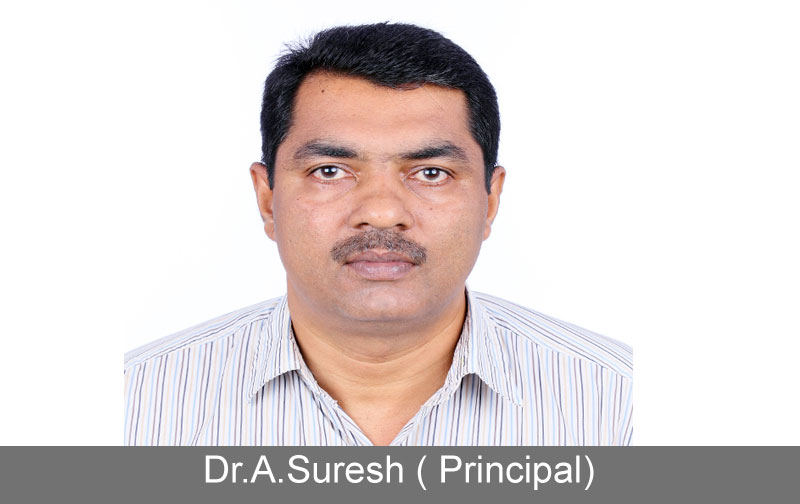 College Council
The College council consists of the Principal, Heads of all Departments, two members elected from the teaching staff and the college Librarian
| | | |
| --- | --- | --- |
| 1. | Dr.A.Suresh | Principal |
| 2. | Dr. N. Ushadevi | Sanskrit |
| 3. | Smt. A.S.Jayasree | Mathematics |
| 4. | Dr. K.Krishnadas | Commerce |
| 5. | Dr. Jee G | Botany |
| 6. | Smt. Lekha.R | Chemistry |
| 7. | Sri. Sambhu Nampoothiri N. | Economics |
| 8. | Sri. C.P. Jaisankar | English |
| 9. | Smt.V.B. Nishi | Hindi |
| 10. | Dr. G.Vinod | Physics |
| 11. | Sri. Benno Mathew | Statistics |
| 12. | Dr. R. Manjula | Microbiology |
| 13. | Sri. K.P.Suni | Physical Education |
| 14. | Dr. Sampath Kumar. S | Zoology |
| 15. | Smt. Kavitha Sivadas | History |
| 16. | Sri.S.Prasad | Elected Representative |
| 17. | Sri. P.K. Babulal | Librarian |